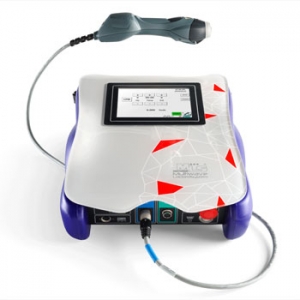 MLS
MLS Laser Therapy technology is the most advanced laser therapy system on the market. Reduction of response times, and therefore overall treatment times, distinguishes MLS Laser Therapy from traditional laser therapy with reciprocal advantages for both the operator and the patient.
Speedy Recovery
The benefits of MLS laser therapy are relatively new in the medical industry. Despite this, doctors are quick to adopt the technology as they see a marked improvement in their patient's quality of life, and most notably in the reduction of pain and swelling and the increase in patient mobility.
Why MLS
The innovative and patented Multiwave Locked System (MLS) Therapy Laser was developed in an effort to produce an efficient effect on pain exceeding the limits of traditional LLLT (low power) and concerns of HP (high power) laser therapy. MLS technology delivers therapeutic wavelengths, 808nm (anti-edemic and anti-inflammatory) and 905nm (analgesic), allowing a tissue penetration depth of 3-4 cm. An energetic synergy is created when delivering these wavelengths that produces greater anti-inflammatory and analgesic effects than either can produce on its own, while minimizing the risk of thermal damage. It is this unique combination and synchronization of continuous and pulsed emissions that characterizes MLS and distinguishes it from other Class IV lasers.
Efficacy and Safety
Unlike early-generation Class IV technology, MLS Laser Therapy has the capability to deliver controlled laser energy. With high levels of efficacy, safety, and consistency, MLS Laser Therapy can help physicians relieve pain and restore lives.
Media

Click here for an article on Treatment of Chronic Craniofacial Pain with Mphi Laser and Orthotic.